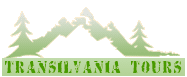 ...loading beautiful slideshow...
ACTIVE TOURS
A Transylvanian odyssey
In the realm of adventure
Wonders of Szeklerland
CULTURAL TOURS
From Bucharest to Budapest
Round tour of Transylvania
Spendors of Romania
TREKKING TOURS
The Transylvanian Paradise
COMBINED TOURS
Around the Western Carpathians
Heart of Romania
Heritage of southern Transylvania
References
"Thank you for the very interesting and joyful tour in Transilvania. It was fun to be there and to have such a great guides as you and Andris. I am still living in memories of the tour."
Sandra from Latvia
Visit & discover Romania
with Transylvania Guided Tours
Accept our invitation to discover the undiscovered Romania. We're enviting you to descover the splendors of our contry, rich culture and amasing people with our specific tours made for every tourists typology: those interested in culture, hikking, those who consider themselves active and want to discover every place. Our tours solutions will surely satisfy you and will make you experience an unique and unforgettable vacation.
Share your own experience with us by signing our guestbook