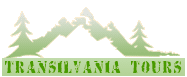 ...loading beautiful slideshow...
Tours / Cultural tours / Round tour of Transylvania / Highlights and services:
Round tour of Transylvania
- highlights and services -

Highlights:

The archaic universe of Maramures
Mystical painted monasteries of Bucovina
Romantic medieval towns: Brasov, Sibiu and Sighisoara
Hiking in the Turda Gorge, Râmeti Canyon and "Killer" Mountain
Castles of Bran and Râsnov
Saxon fortified churches: Prejmer and Viscri
Romanian traditional cuisine in Poiana Brasov
Majestic canyons of Bicaz and Turda
Salt mine in Turda; salt lake in Sovata
Folkloric shows in Szeklerland, Gyimes region and Sacele
Dracula trails, legends connected to the frightful prince of Walachia
Wine tasting in Tokaj-Hegyalja and Eger, famous wine areas of Hungary
Cuisine and traditions of beautiful Palócland
Splendors of Budapest, "pearl of Danube"

Services included:

13 overnights in hotels/pensions/village houses, half board, transportation, entrance fees, local programs and English speaking guide

Itinerary:

(Hungary) Budapest - Miskolc - Tokaj - (Romania) Satu Mare - Sighetul Marmatiei - Viseu de Sus - Borsa - Câmpulung Moldovenesc - Bicaz - Gheorgheni - Odorheiul Secuiesc - Zetea - Miercurea Ciuc - Ghimes Faget - Sighisoara - Brasov - Sacele - Bran - Sibiu - Sebes - Turda - Savadisla - Rimetea - Cluj Napoca - Huedin - Oradea - (Hungary) Debrecen - Hortobágy - Eger - Hollóko - Budapest

Duration of the trip:

14 days

Length of the trip:

approx. 2.700 km

Means of transportation:

high level quality bus with air condition

Board:

half-board (breakfast and dinner) and lunch or picnics in the afternoons

Accommodation:

village houses with high level of services, 3*** star hotels and pensions.

Necessary equipment:

summer clothing, easy footwear, bathing suit, waterproof jacket (in case of rain), etc.

Guidance:

from Budapest to Budapest the group will be accompanied by professionally trained, English language speaking Transylvanian guide
ACTIVE TOURS
A Transylvanian odyssey
In the realm of adventure
Wonders of Szeklerland
CULTURAL TOURS
From Bucharest to Budapest
Round tour of Transylvania
Spendors of Romania
TREKKING TOURS
The Transylvanian Paradise
COMBINED TOURS
Around the Western Carpathians
Heart of Romania
Heritage of southern Transylvania
References
"Now we're flying-me and my son Edvards.It's a normal feeling after Transilvania tour. We enjoyed the beauty and singularity of nature,hospitality of people,Cristian's love and pride for his country."
Indra Alksne from Latvia