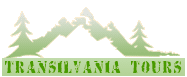 ...loading beautiful slideshow...
ACTIVE TOURS
A Transylvanian odyssey
In the realm of adventure
Wonders of Szeklerland
CULTURAL TOURS
From Bucharest to Budapest
Round tour of Transylvania
Spendors of Romania
TREKKING TOURS
The Transylvanian Paradise
COMBINED TOURS
Around the Western Carpathians
Heart of Romania
Heritage of southern Transylvania
References
"After a smooth flight we arrived home and are now trying to sort out the trip in our minds. We enjoyed the beautiful Transilvania country side, friendly people, your company and Pal's driving."
The Morgan's from United States